ADAS Calibration in Phoenix
Star Auto Glass uses leading technology to restore your vehicle and safety features, known as ADAS, back to OEM safety standards. Our recalibration team has multiple years of certified ADAS calibration experience. We service the entire greater Phoenix area.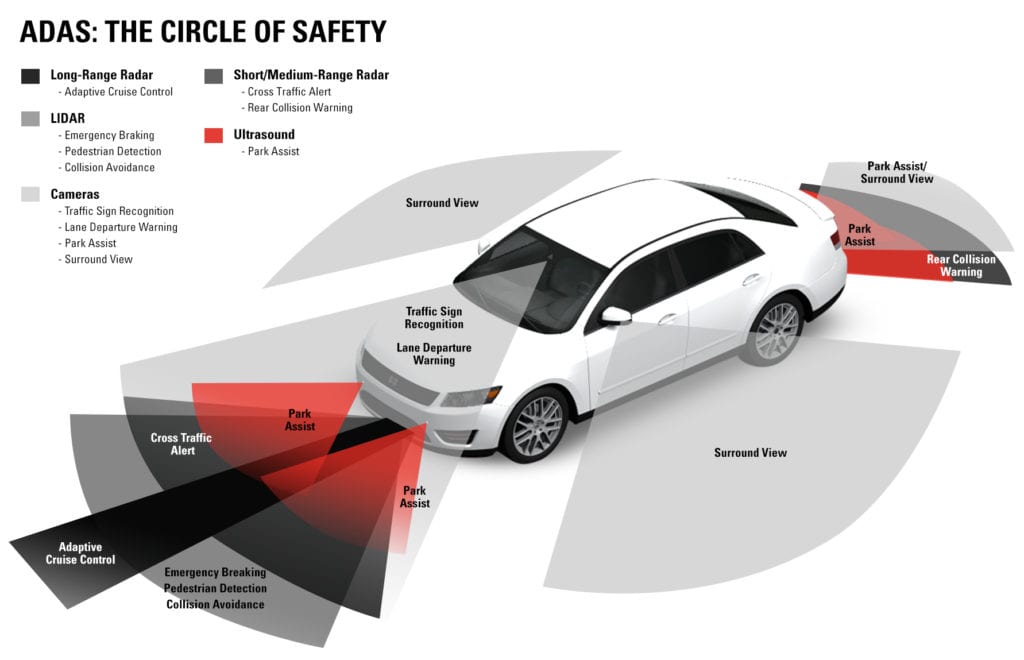 Safety features in today's modern vehicles have become more common and more complicated. Most of today's modern vehicles are equipped with forward facing cameras that require a calibration after a windshield is replaced, as most cameras are mounted to the windshield. Long/Medium/Short range radar, lidar, and ultrasound systems are also used to aid in driver safety technology, which also needs calibrated after certain types of vehicle repair. This technology is referred to as ADAS (Advanced Driver Assistance Systems). ADAS is a rapidly growing technology that includes systems to assist the driver while operating a vehicle. The most common ADAS features are referred to as; Lane Keep Assist, Lane Departure Warning, Forward Collision Alert, Blind Spot Monitoring, Parking Assist, Adaptive Cruise Control, Adaptive High Beam Assist, Forward Collision Mitigation and Pedestrian Detection. There are many other names for ADAS technology which varies by vehicle manufacturer.
It is very important that a vehicle's ADAS is calibrated properly. If a vehicle's ADAS is not properly calibrated, the system may not function as designed. ADAS components typically mount to the inside of the windshield (some mount to the interior roof of the vehicle and others vary in location) and operate by seeing through the windshield at obstacles in front of the vehicle while in motion. After a windshield is replaced and/or removed and reinstalled, the pitch and yaw of the attached ADAS components will have changed slightly. If the cameras/radars/lidars on the vehicle are off by even a few millimeters, ADAS warnings may not give accurate alerts and the system may not function properly as designed. A vehicle that is not properly calibrated can create a safety issue and potential liability for the driver and owner of the vehicle.
How do I get my vehicles ADAS calibrated?
Star Auto Glass will recalibrate your vehicle's ADAS features done by our Certified ADAS Calibration Technicians.